Sin Cita/Without Appointment
I wasn't planning a second long walk this year after returning home from Northern Ireland earlier this spring until an opportunity to participate in a caminata across Puerto Rico came knocking.
Shortly after returning home from my Walk Across Northern Ireland where I commemorated the 50th Anniversary of the Belfast to Derry Civil Rights March, I was contacted by my brother, Keir Johnston, a Philadelphia-based artist, and co-founder of Amber Art and Design, who congratulated me on the success of my recent walk.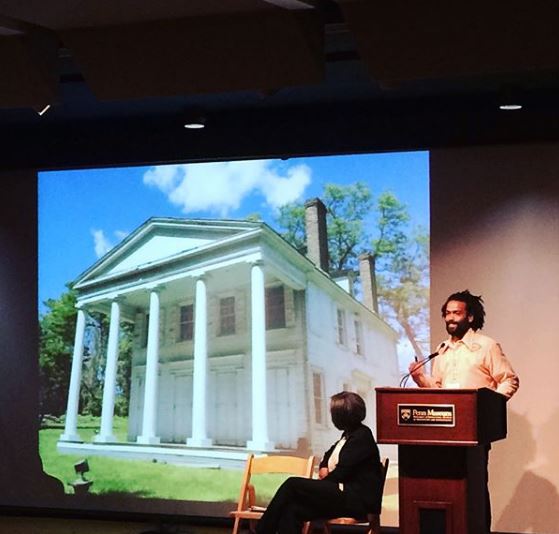 He said he was inspired by my walks over the past two years and asked if I would be interested in walking across Puerto Rico with him? My ears perked up as I listened to him describe the project he had in mind.
He said the walk would be a follow up to other cultural exchange work that he has been doing over the past year, including an artist-in-residency program at the Allentown Art Museum. The residency involved collecting personal artifacts and other expressions of solidarity with residents of Puerto Rico as part of the Museum's Tin Can Trust in partnership with the Caring Place.
One of the activities involved making individualized t-shirts with messages of love or solidarity screened on turquoise colored t-shirts that were then canned, sealed, and transported to Puerto Rico where they were distributed in a part of San Juan known as Puerta de Tierra, that is home to port and dock workers.
"Conceptually, [we're] playing with the history of the tin can as an object that was intended to allow for longevity and preservation of material resources, with a particular emphasis on its role in war, international trade, colonization and in low-income communities," according to the project description on the Museum's website.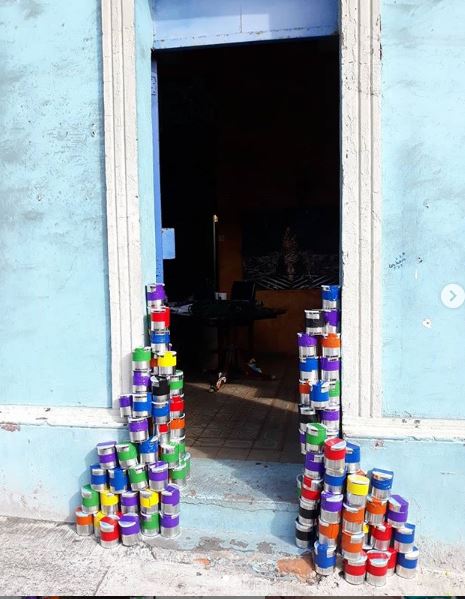 "The project seeks to make deep connections between Puerto Rico and cities such as Allentown, Philadelphia, and New York. These three cities have been major destinations for Puerto Rican's displaced by Hurricane Maria. Overall, the project seeks to engage at least 200 people of all ages in a creative and cultural exchange."
"When are you thinking about doing the walk?" I asked.
"In September," he replied. Somewhat shocked at how soon he wanted to begin, I said "You know that's hurricane season," before telling him I needed to think about it even though I knew the answer was going to be yes.
Goal of the Project
Our intention is to explore what's possible when people look inward to revive traditions and cultural practices that support the spiritual and material development of communities. These communities have learned to trust themselves to find answers or solutions to resolving issues within their community that allows them to take control of their own future.
The walk will be captured in a series of video vignettes to be posted daily and a short documentary film featuring interviews with artists, community leaders and others along the route who can express the change, growth, joy, and adversities that residents on the island continue to experience today.
Selling Points and Challenges
Starting in Quebradillas on September 7, in the northwest corner of the island where Hurricane Maria rejoined the sea, the group will walk a diagonal trajectory across the Cordillera Mountains to the southeast coast where the storm first made landfall in Yabucoa on September 20, 2017.
Keir sold me on the idea of the project when he described the walk would involve three to four other artists including two of whom are from Puerto Rico. In addition, round-trip air, a sag vehicle to help carry our bags over the mountains, community engagement activities, and a film crew that will follow us. My mouth dropped wide open at the resources the group was bringing. The idea of attempting a 125-mile long walk without having to carry a fifty-pound backpack every inch of the way is a gift since that is the only way I have backpacked up to this walk. It is being made possible by one of the artists in the group who was able to obtain grant money from a Canadian arts organization to help fund the walk.
While the grant will aid some aspects of the journey I will still have to fundraise to assist with meals, a few shared room nights, and equipment specific to Puerto Rico's tropical climate.
I've created a GoFundMe page where supporters may contribute by clicking here.